Apr
23
Homes | Nexterra Green Homes
A Green Modular Home in Toronto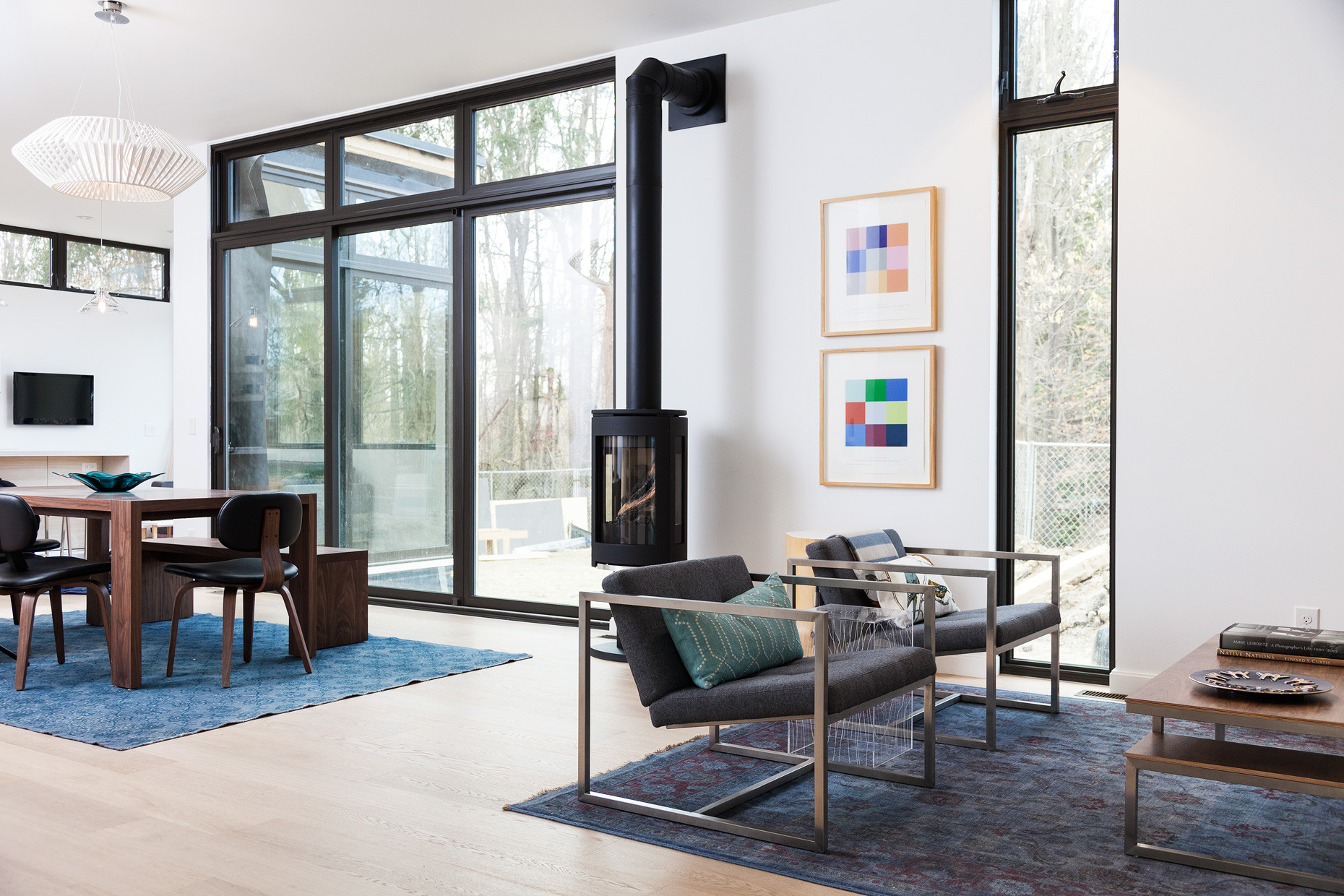 This project is special to me as my good friend Laura Felstiner spearheaded the creation of this amazing home in Toronto. With traditional construction methods, you might expect to build a home like this from scratch in, oh, lets say a year. How does a few months sound to you? This is the beauty of modular! An incredible feat of engineering, it's almost hard to believe that this home arrived in six pieces on four flatbed trucks. Using a crane to assemble, the 2,130 square foot home was ready for finishing in less than a day! Built by Nexterra (designed by architect Ray Kappe) this project is the Canadian extension of LivingHomes, a California based modular home design/build firm that has been forging the way for green, modular homes for several years. Besides being super neat, building modular does have environmental benefits, namely in their keen ability to minimize waste using smart design strategies. While a traditional build traditionally generates up to 40% waste, this modular home was able to bring that number down to less than 10%. Couple that with recycled content, non-toxic finishes and locally sourced design pieces and the result is a healthy dwelling both for you and the environment.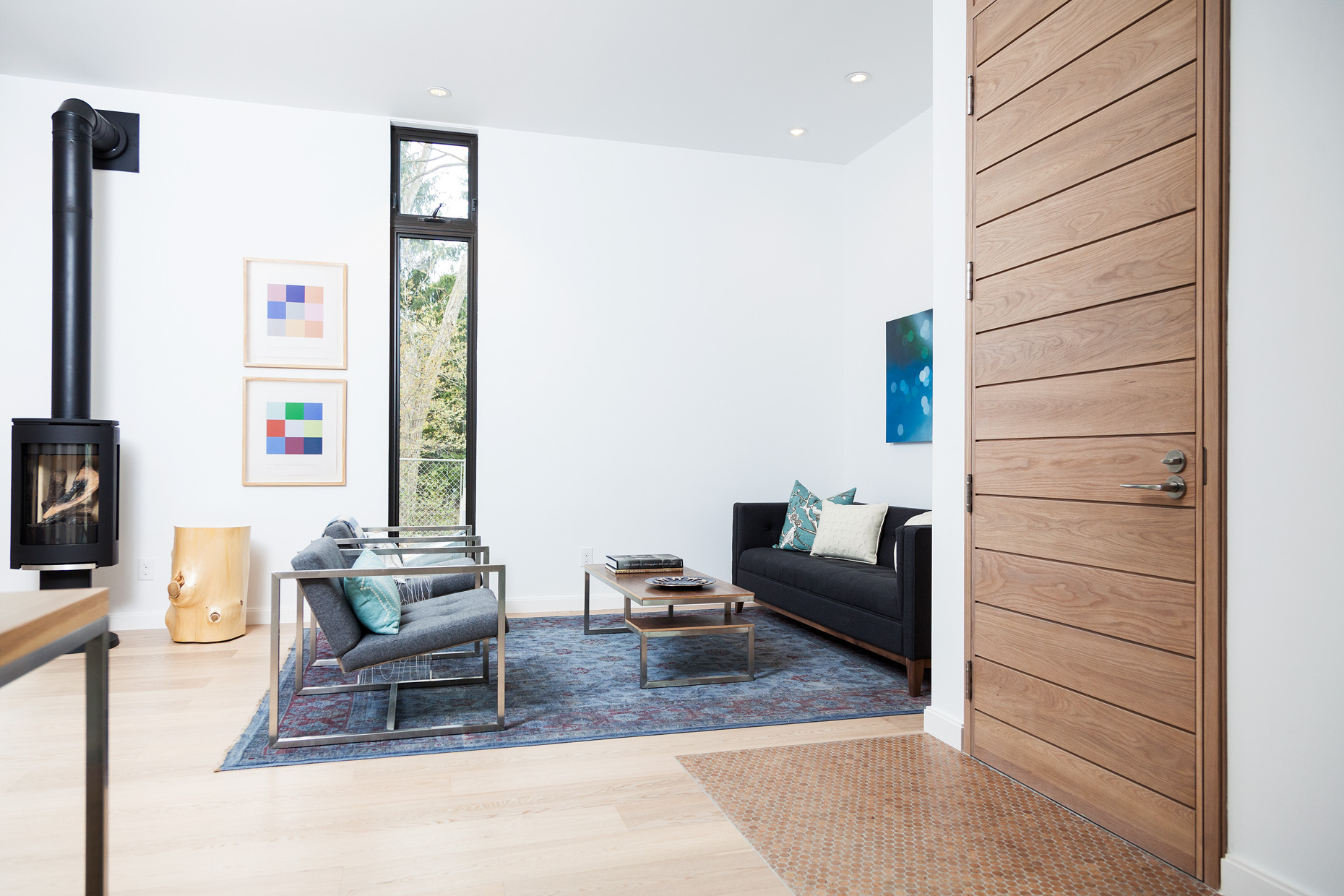 SOURCES: sofa, sidetables, coffee table and chairs by Gus*Modern; rug, Second Life by Elte; flooring, Kentwood Oak "Sanderson" from Invision Hardwood & Décor; Recycled Cork Mosiac Tile from Sustain; Artwork, Steve Rockwell from Fran Hill Gallery; Fireplace, Jøtul GF 370 DV from Classic Fireplace.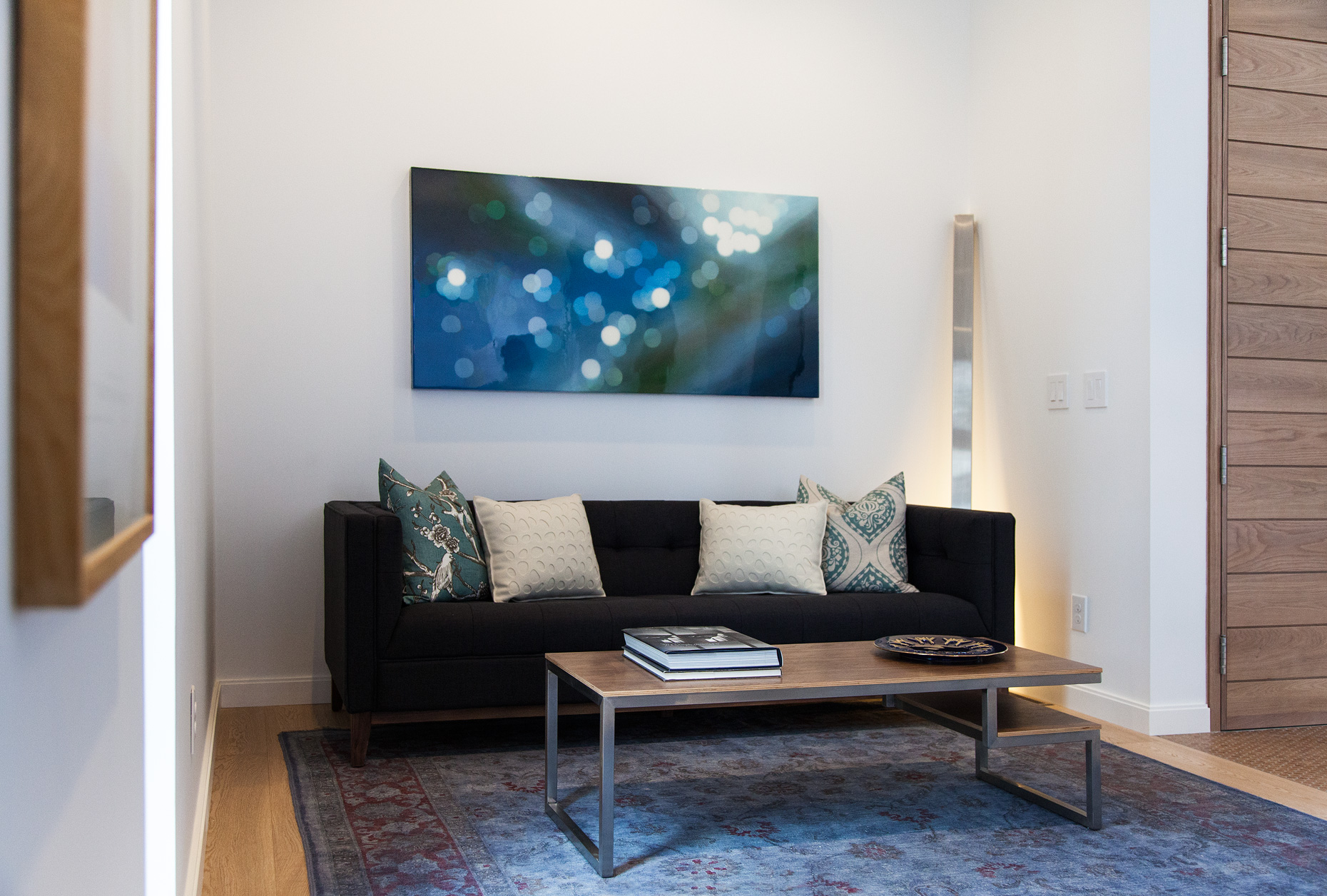 Light Stick from Gus*Modern; pillows from DwellStudio and Bev Hisey; Artwork by Rachelle Kearns from Marcia Rafelman Fine Arts.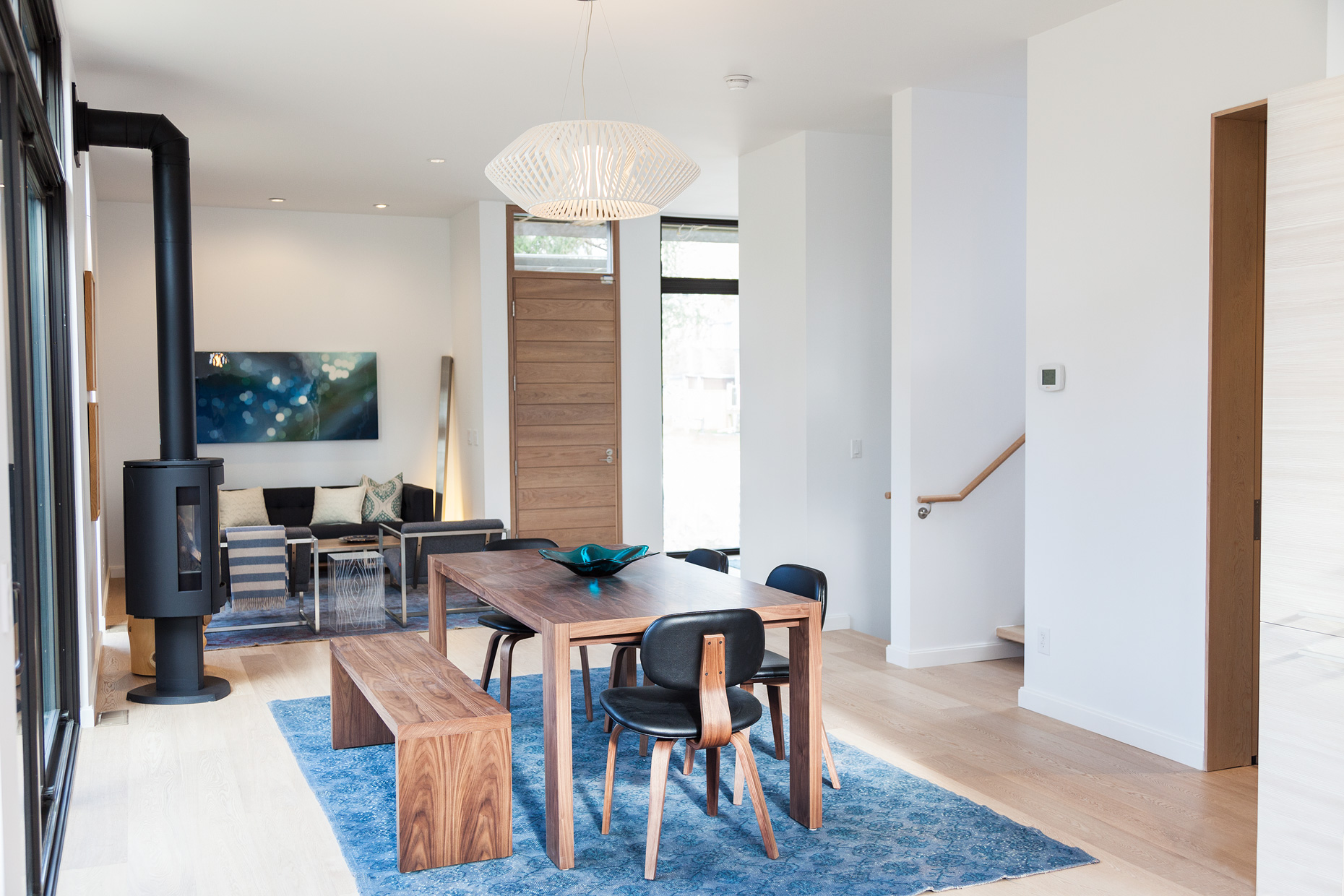 All Paint zero VOC from Para Paints; Table & Chairs from Gus*Modern; Rug, Second Life by Elte; Light fixture V Large Suspension from Eurolite.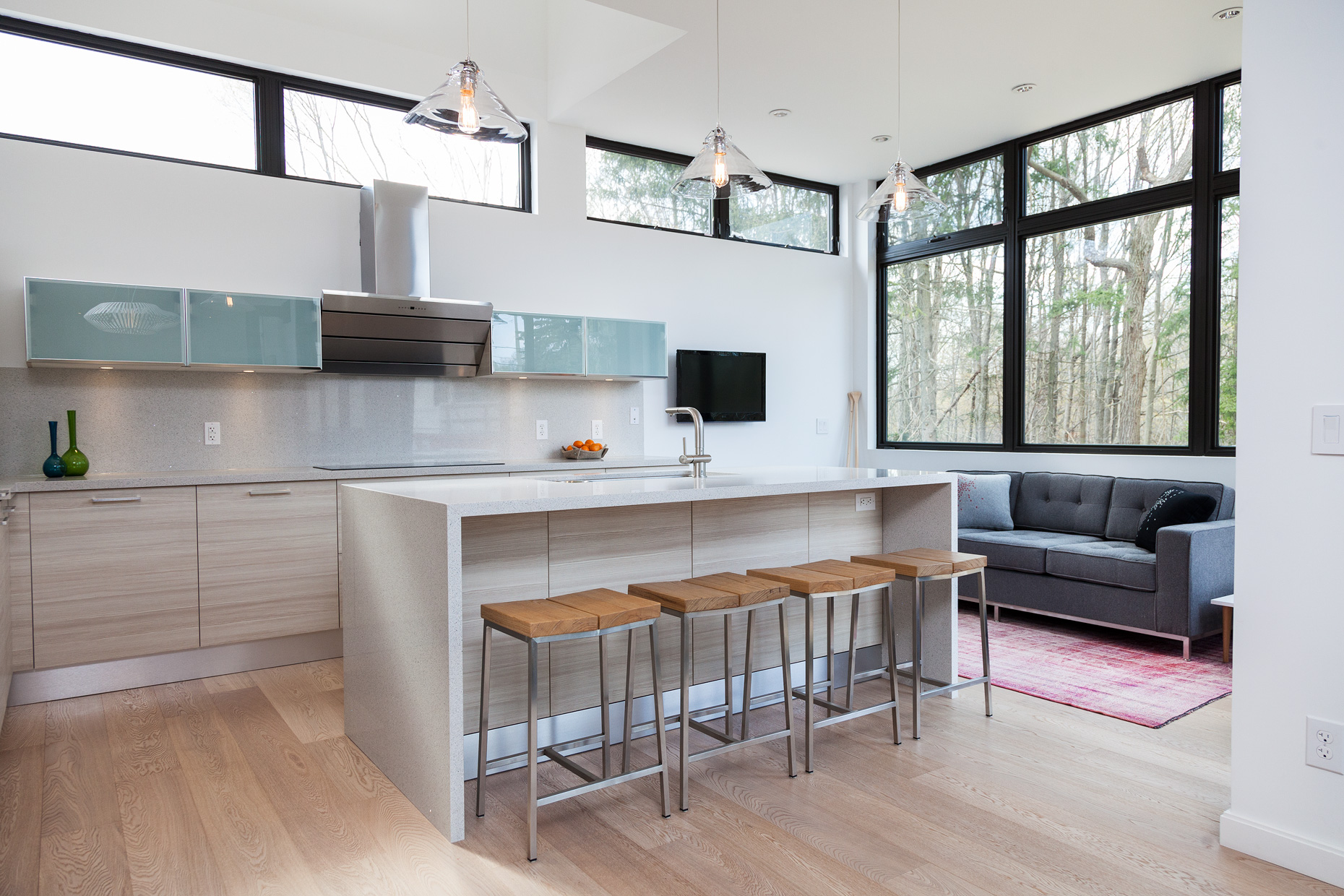 Kitchen by Scavolini from Dekla; surfaces Ceasarstone Quartz Reflections (with 35% recycled content) by Latitude Countertops; stools from Gus*Modern.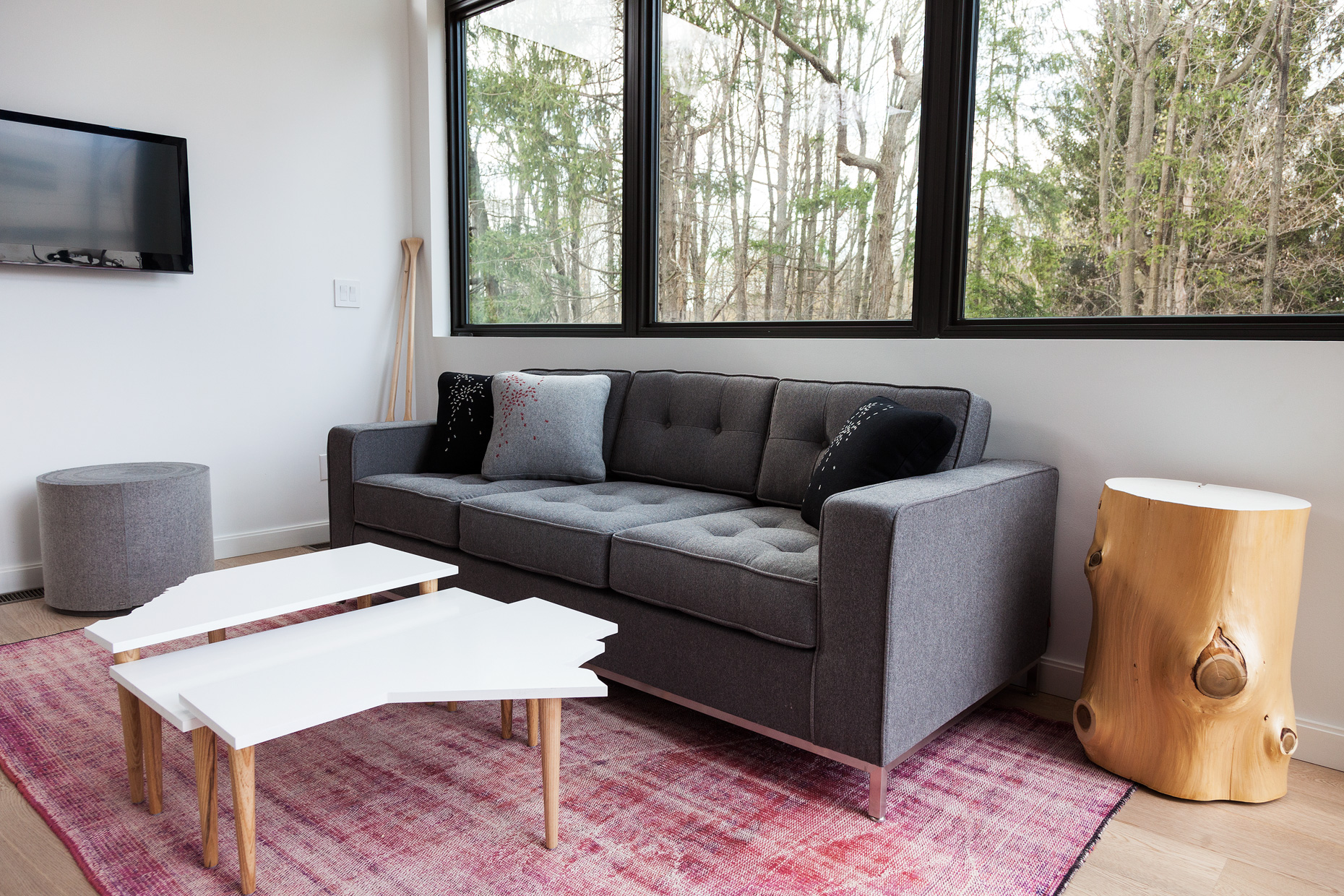 Sofa & Tables from Gus*Modern; Rug, Second Life by Elte; stool by FELT from MADE.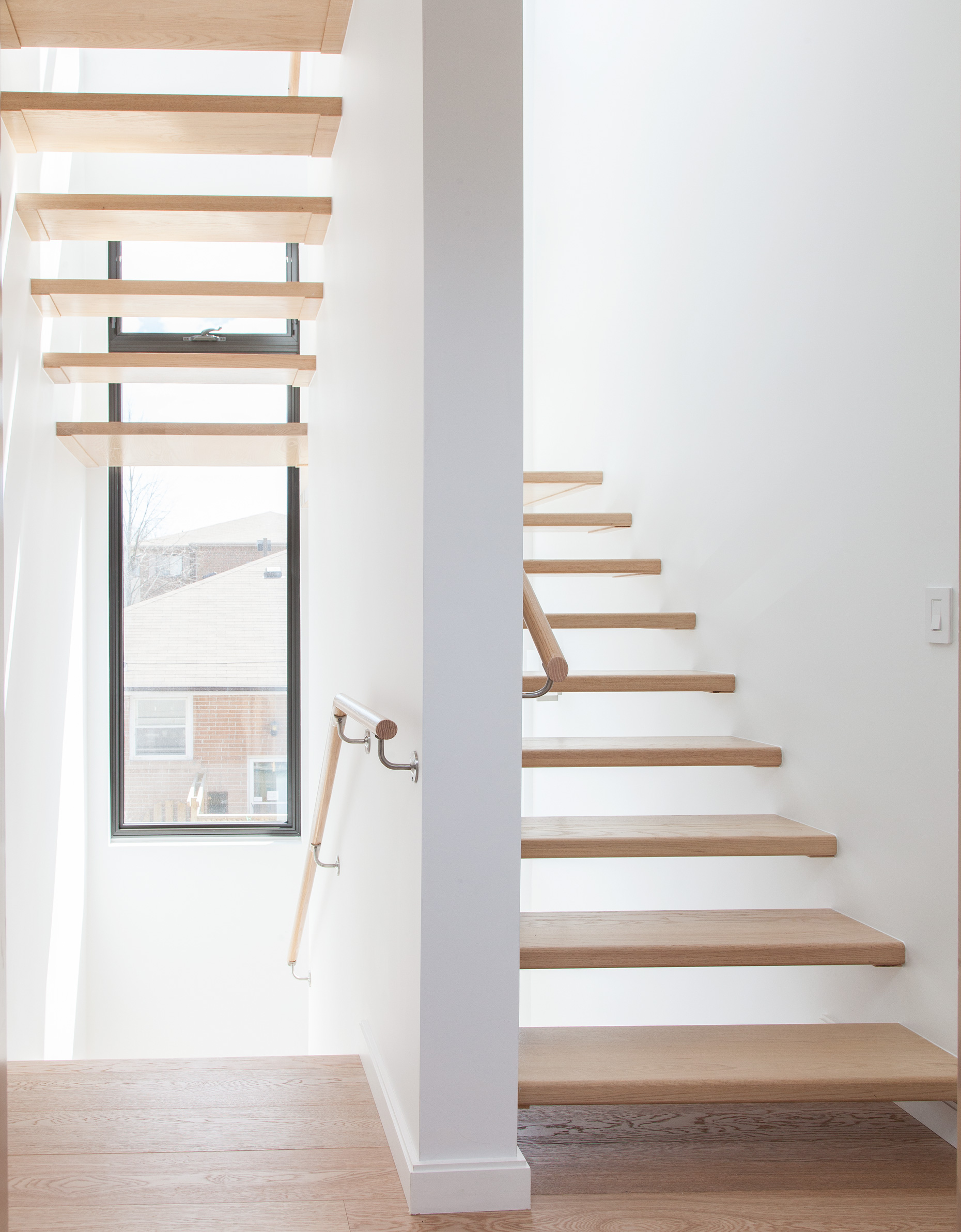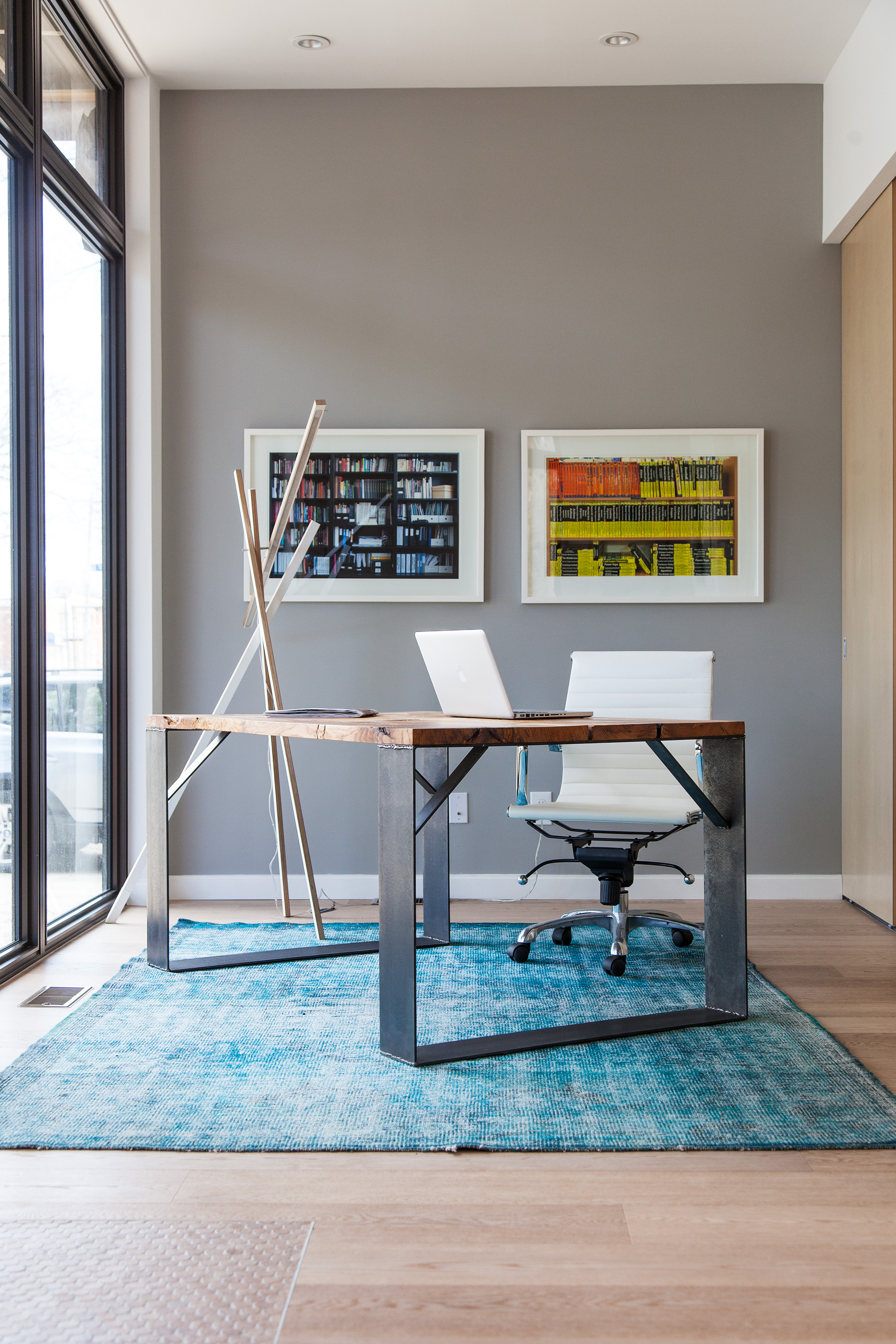 Desk from JM&Sons; Chair from Urban mode; Rug, Second Life by Elte; Floor lamp Le Floor Lamp from Eurolite; Artwork by TEK.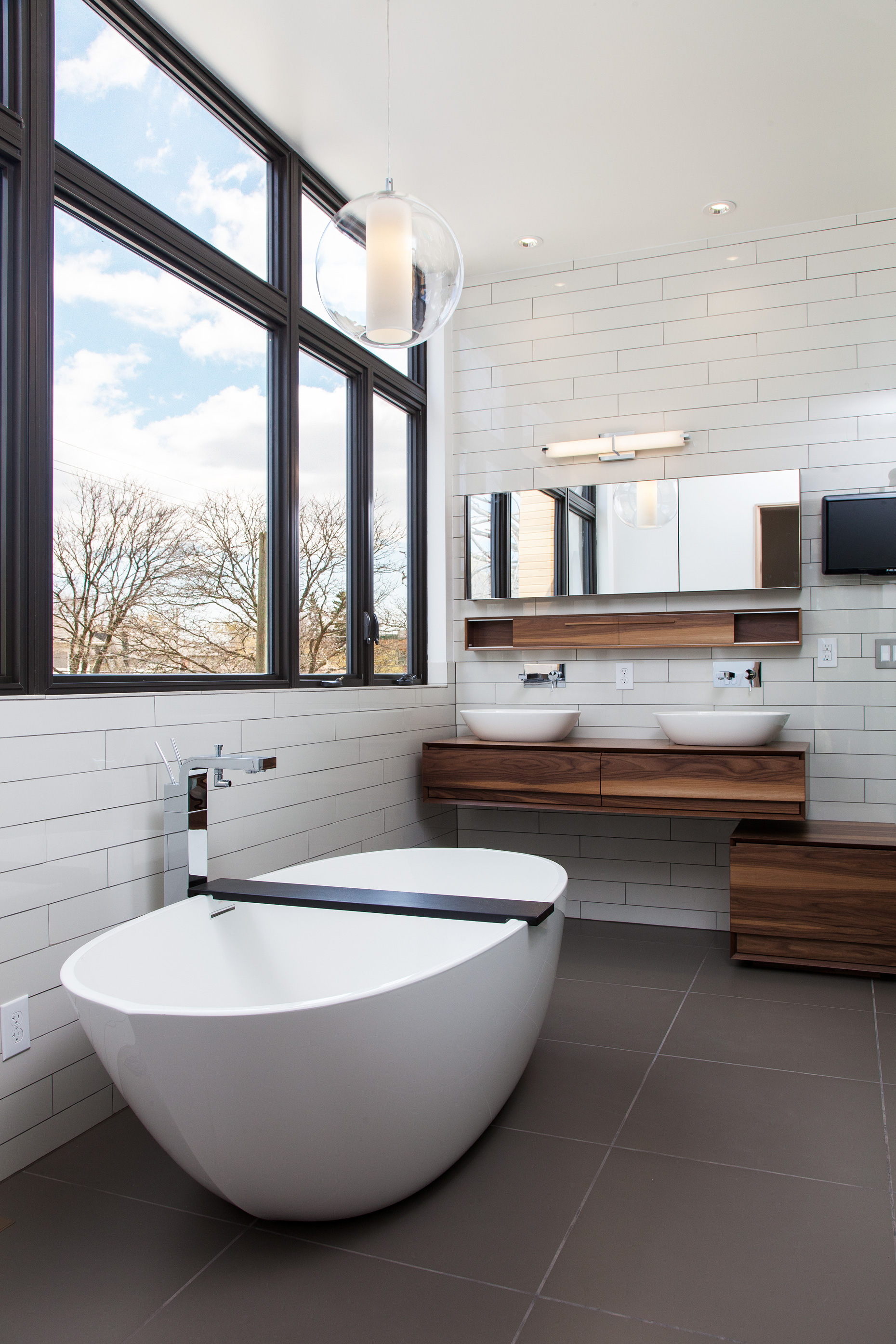 Vanity, Sinks & Bathtub from WETSTYLE; Tile from Canaroma; Light from Eurolite.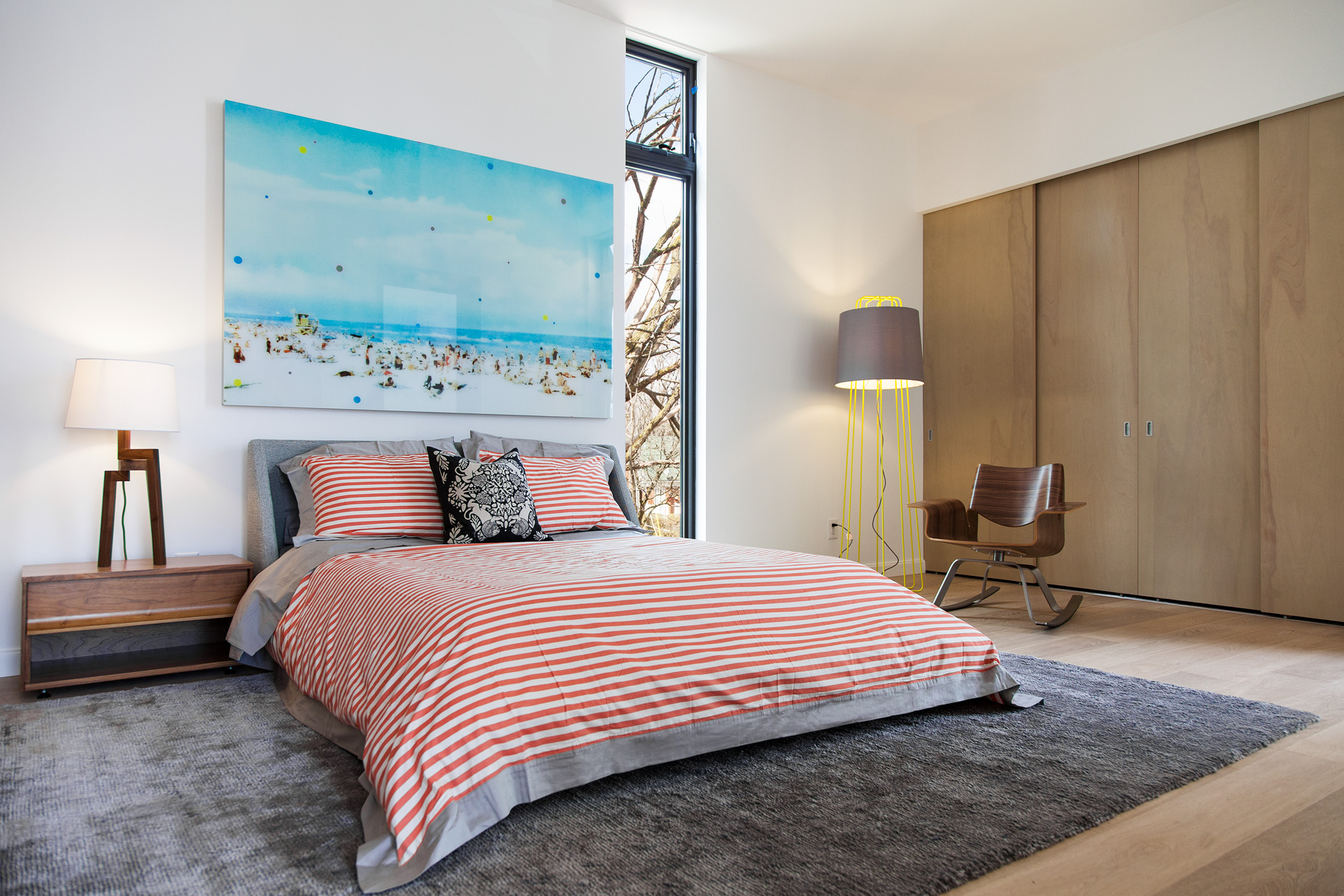 Bedding from DwellStudio; Furnishings from Urban Mode; Rug from Elte; Artwork Learning to Relax with Polka Dots from Bau-Xi Photo.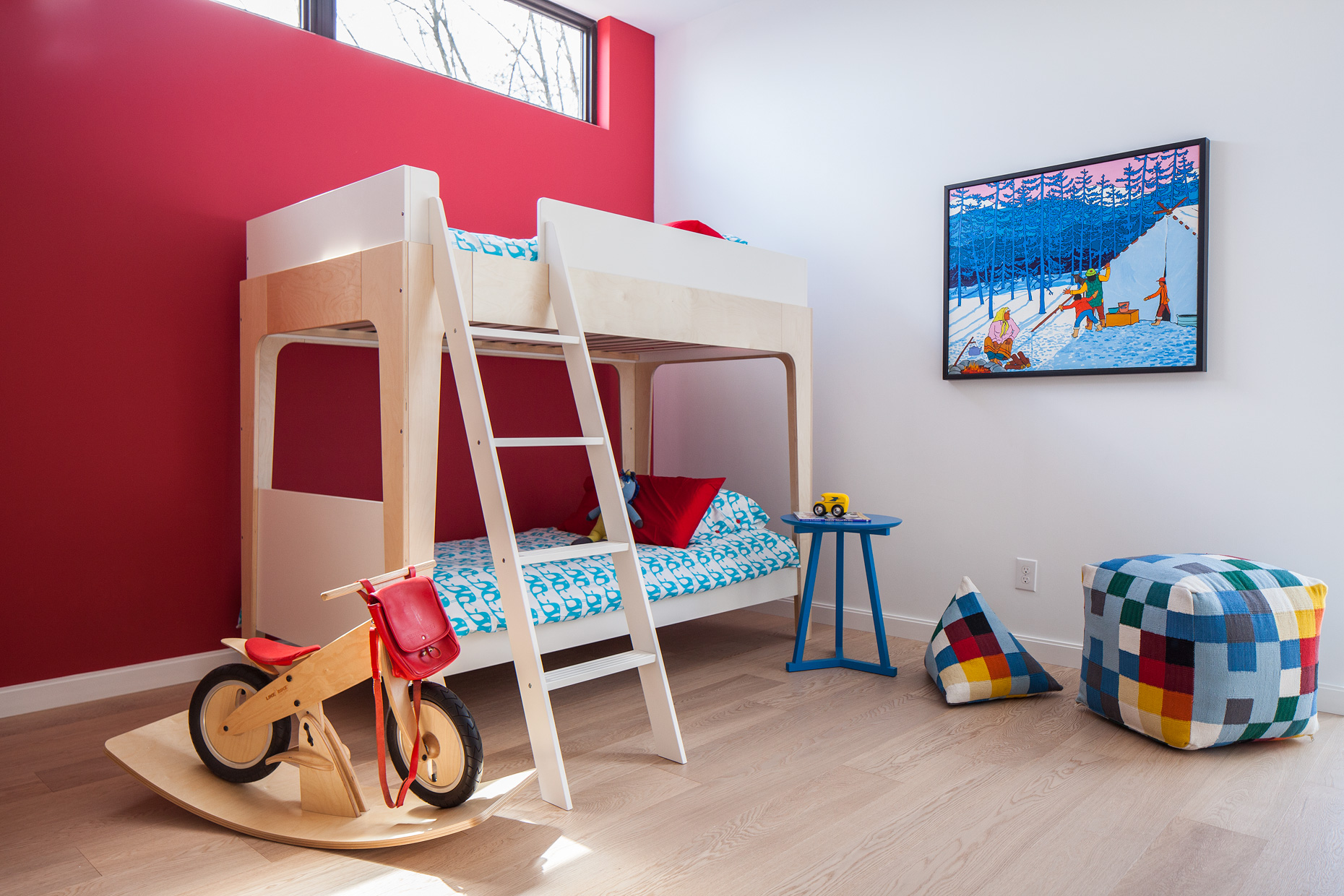 Bunkbed, Rocking Bike & Bedding from Ella+Elliot; Sidetable by Heidi Earnshaw; Ottoman & Pillow, Pixel Collection by Bev Hisey; Artwork by Jim Logan from Gallery Phillip.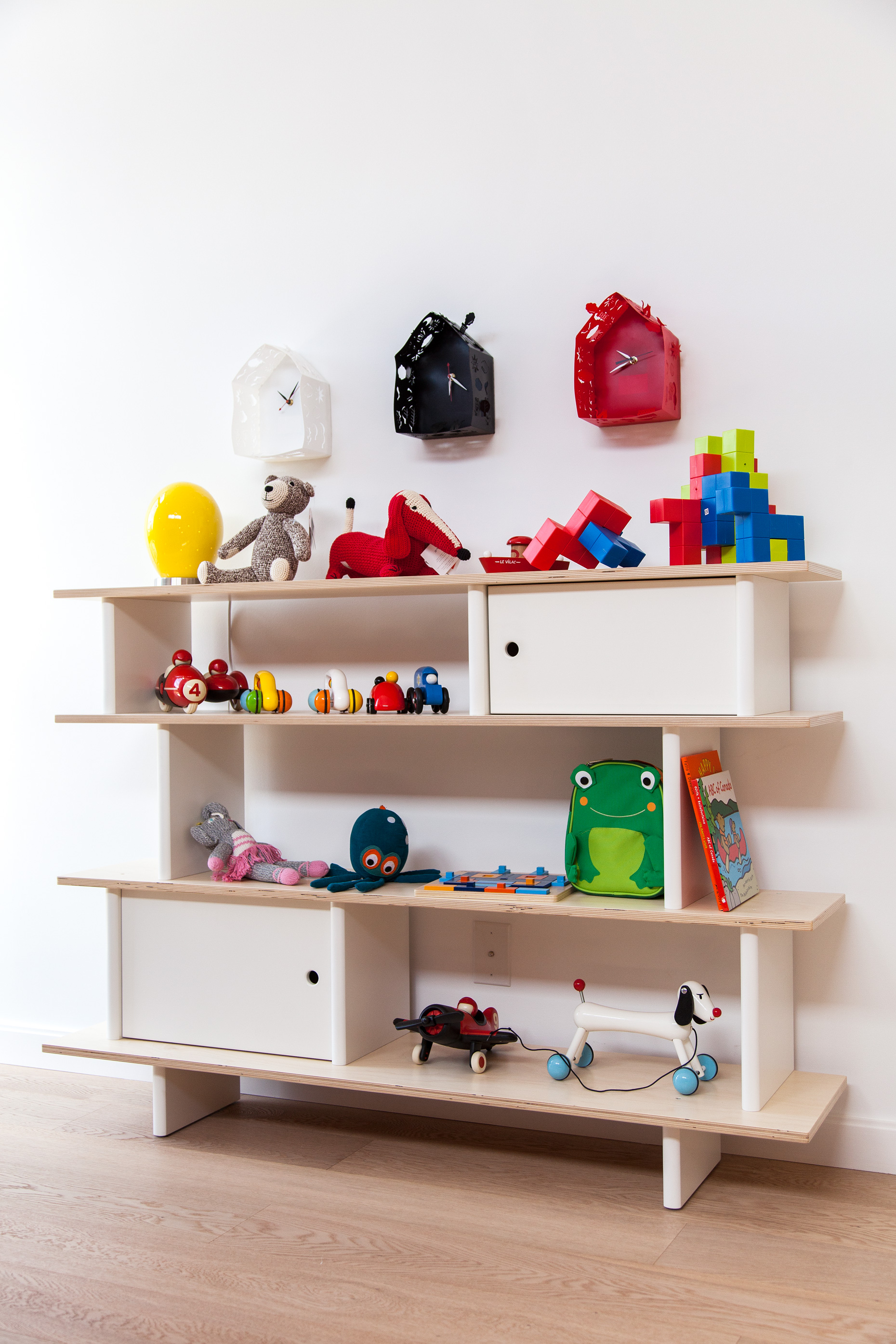 Shelves by OEUF from Ella+Elliot; Clocks from MADE.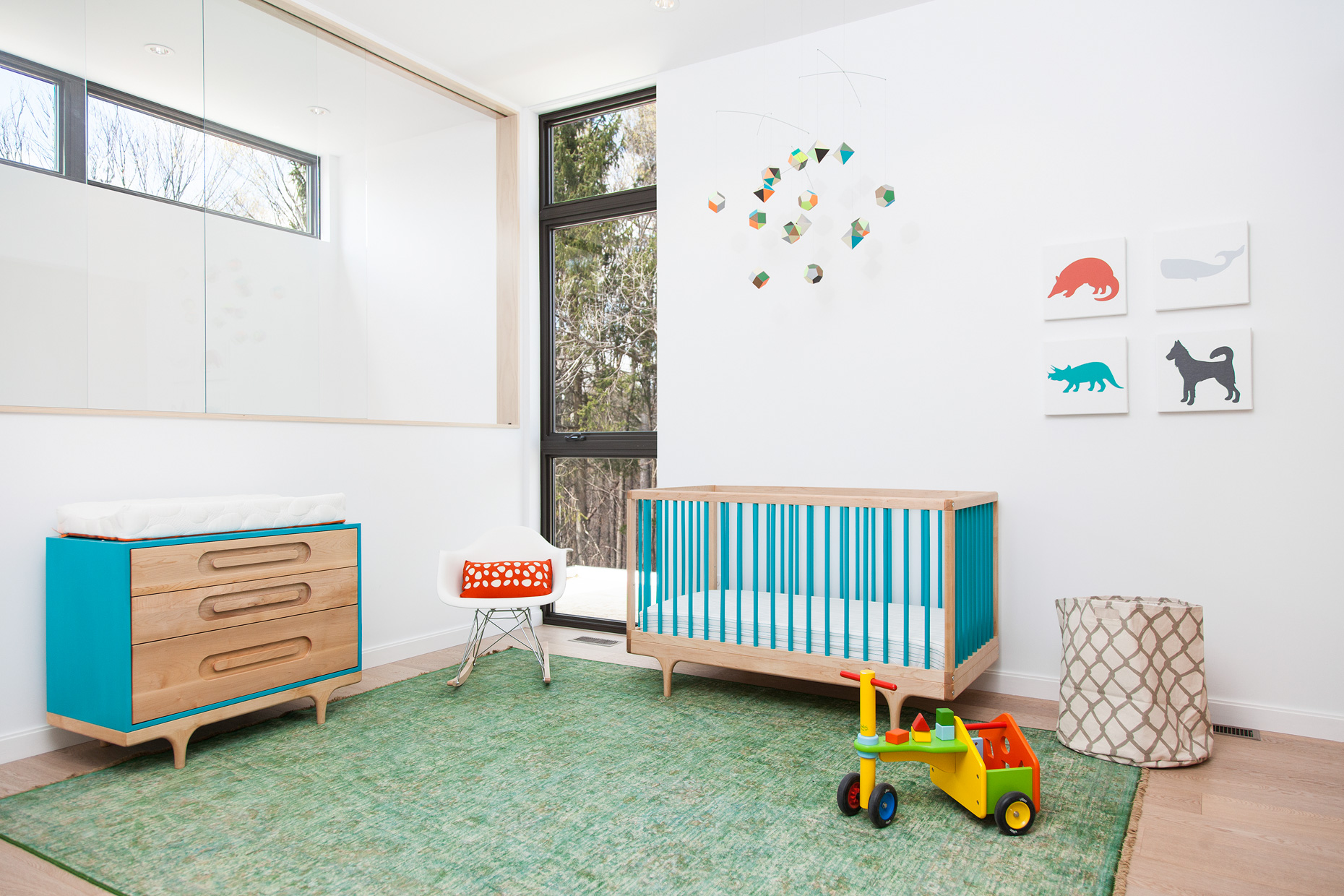 Crib, Changing Table and Accessories from Ella+Elliot; Pillow by Bev Hisey; Rug Second Life by Elte.
FOR A COMPLETE LIST of sources click here. Note—all art was loaned via the AGO Art Rental + Sales. For a video to see the assembly of the home, click here. NOTE - for additional information on the home please contact: laura@laurafelstiner.com
PHOTOS by Finn O'Hara for Nexterra Green Homes.

Comments
which part of toronto is this house in! I'm from toronto as well!
May 14, 2012 | franky
Wow this is such a beautiful open...love all the windows in the house, which allows tons of natural sunlight which i absolutely adore. AND the bath tub is definitely a great feature as well. Beautiful post.
April 27, 2012 | franky
I physically visited the home and was totally impressed. The windows and view of a ravine gave a feeling of floating in space. The home seems to be twice the size it really is with no wasted space. The kitchen is a gourmet chefs dream with every appliance hidden behind beautiful wood panels. The perfect home! My prediction is that it will sell as soon as it is placed on the market.
April 24, 2012 | Stanley D. Jubas
As someone who is looking for the greenest home-building options, this article is an eye-opener. And it's in Toronto too?! So glad to see that Canadians are catching up to what they've already discovered in the US, Europe and Australia as being low-impact home solutions. Stunning photography as well. :).
April 23, 2012 | Tash
bringing you the latest, the unique and,
most importantly, the green.