Oct
17
Eco Read | The Antarctic Book of Cooking and Cleaning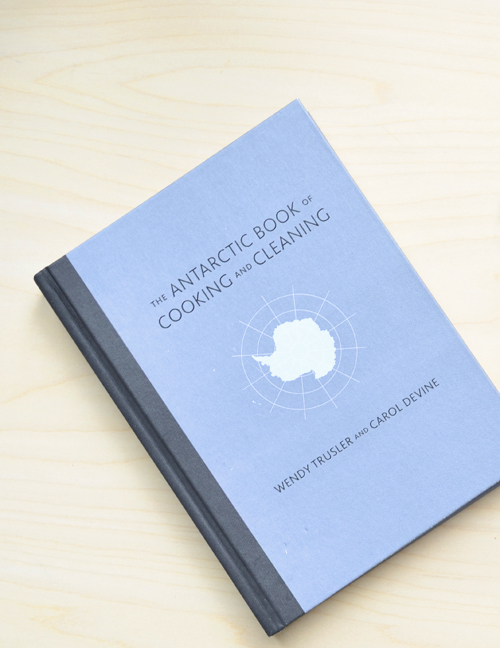 Those of you who've read PGM for years now will remember this book from Volume 3—we shared a sneak peek into the book thanks to the authors, which at the time was not yet published. I waited with baited breath for the book to go to print, as I knew the result would be so lovely. And lovely it certainly is (especially since Carol and Wendy's hard work is so nicely presented as the book was designed by an award winning design firm in Toronto, The Office of Gilbert Li). As you may have guessed by the title, this is no ordinary book. I have to admit, the title both confounded and intrigued me at first, which of course meant that I had to learn more. I first met Carol Devine, who co-authored the book with Wendy Trusler, at an event that we were attending. Carol stopped by our booth, and in the brief conversation that ensued I was fascinated. The book is the result of a very interesting collaboration. Carol, who grew up in the subarctic and went to school with "icicles in her hair", as she puts it, has always been drawn to Antarctica. As have I.
"Antarctica holds the majority of the world's ice and fresh water—it is critically important to the planet and is a mirror reflecting what we humans mean for the Earth. Nature's laboratory in the south reveals things like a record of the earth's climate held in its 420,000-year-old ice core. What happens in Antarctica doesn't stay in Antarctica, and vice versa. The Antarctic peninsula and the surrounding oceans have warmed faster than anywhere else in the Southern Hemisphere. It is evident, in the first moments one spends here, that the continent bears devastating makrs of human activity.
As a nascent humanitarian, I wanted to do something previously untried—to set up a project that would give Antarctic visitors an opportunity to help conserve the environment in that wild, remote place."
-Carol Devine, from The Antarctic Book of Cooking and Cleaning.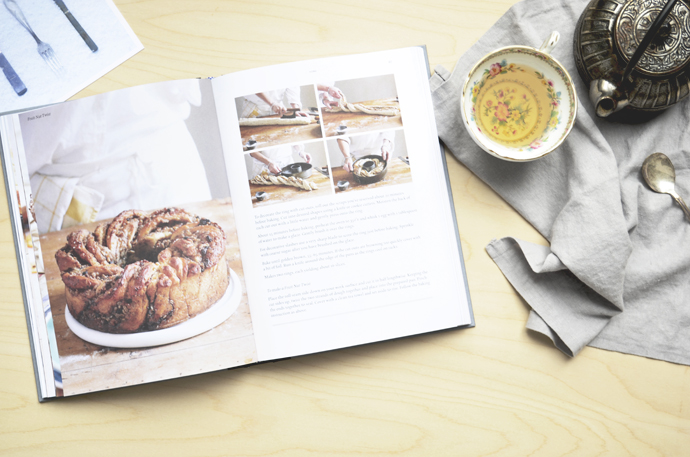 This change is scary. It's a looming humanitarian and ecological disaster, as the Antarctic acts as the world's air conditioner, and together with the Arctic, it plays a vital role in the Earth's oceanic systems, something you might not have expected, but that affects weather systems the world over. However, in true PGM style, The Antarctic Book of Cooking and Cleaning does a really good job of taking you into a deep issue such as the environmental struggle taking place in the Antarctic right now, by wrapping it up in a beautiful package enveloped in gorgeous imagery (thanks to the principal photographer Sandy Nicholson) and lovely, personal anectodotes, weaving a tale of wonder, curiosity, and beauty.
The tale began for Carol when, fueled by her desire to visit the region, co-founded the VIEW Foundation—Volunteer International Environmental Work—which ultimately functions as a tourism operation leading visitors on a unique, Antarctic clean-up operation. The world currently utilizes the Antarctic as a shared region devoted to peace and research (although military and industrial contractors are lurking). These operations (along with a history of exploration, shipwreck and disaster) create waste, which has largely been left untouched. The goal of VIEW was to help remove the rubbish, as well as encourage a long-term committment to cleanup and stewardship over the region among the nations who operate research stations there. To make a long story much shorter, the foundation successfully led groups to do this work, collaborating with Poland who allowed the group to use their research station as a base, and the results were amazing. One caveat to the trips, however, was that the group needed to provide their own cook. Enter Wendy Trussler, who previously had been renowned as a cook at a tree planting camp, and thus was no stranger to challenging environments and groups of hungry labourers.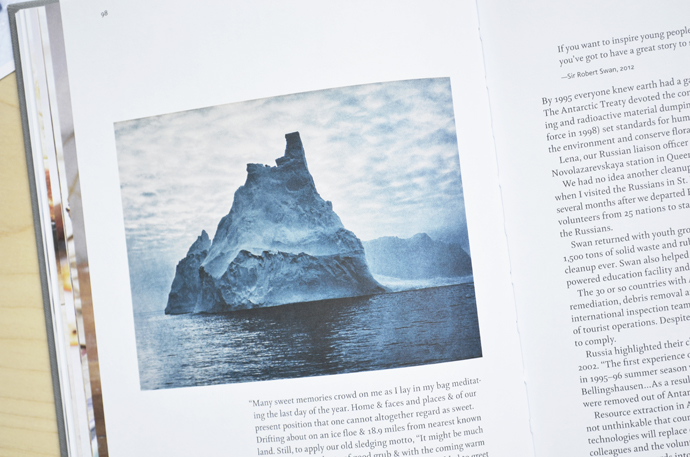 "This book in an invitation to experience our and others' passions, doubts, victories, disasters, concerns, joys, heartbreaks, discoveries, recipes, warning and encrouagement for crossing stormy passages and being (or at least trying to be) good citizens of the world. It's a call for earth stewardship. Why should future generations have to clean up our collective mess and inherit a planet depleted of biodiversity and resources?
Food is life, food is culture. It shaped old expeditions and shaped ours, and we're going to use it to tell you this story."
-Carol Devine, from The Antarctic Book of Cooking and Cleaning.
And that is how this unique book was born. The remainder of the book unfolds in sections seductively called things such as Magnetism and Expectation, and moves between delicious, beautifully photographed recipes and journal entries by Carol out in the ice field, and Wendy, in the kitchen.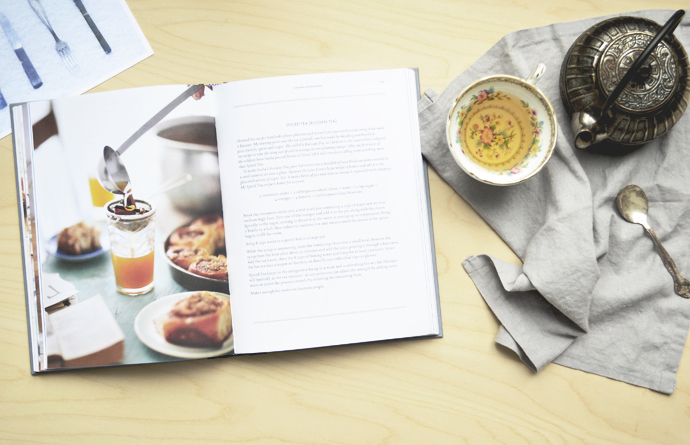 Happily, since its release the book is a finalist in the 2014 Culinary Narrative Category of Taste Canada's food writing awards, with the winner to be announced on Oct. 20. Good luck friends!
And, more good news for Carol and Wendy, their first print run (I've just learned) is sold out, but send them an email if you are interested in a copy. With enough interest they are considering a second run. Visit their website to find out more!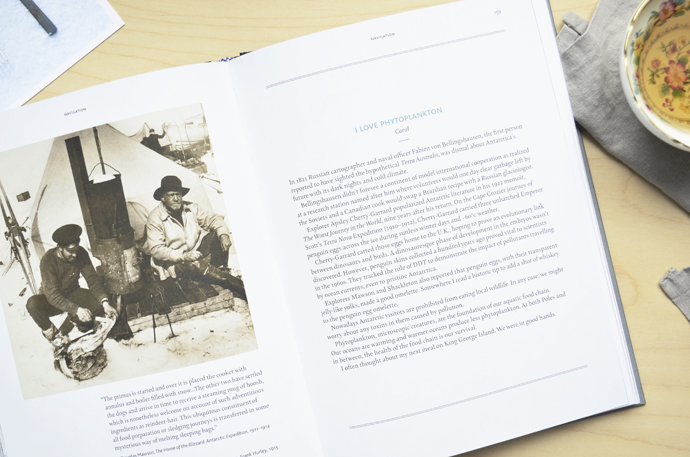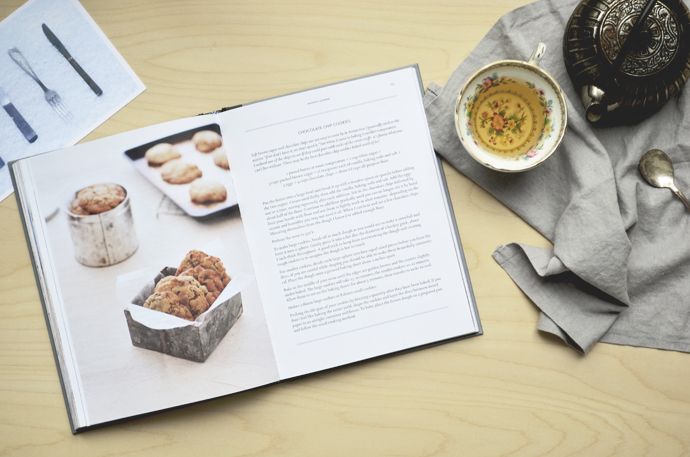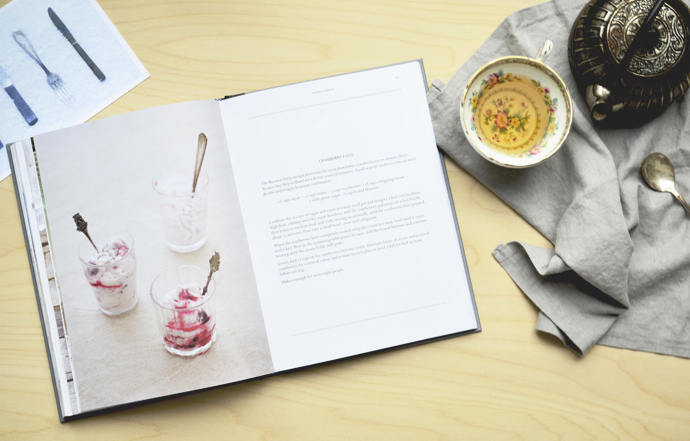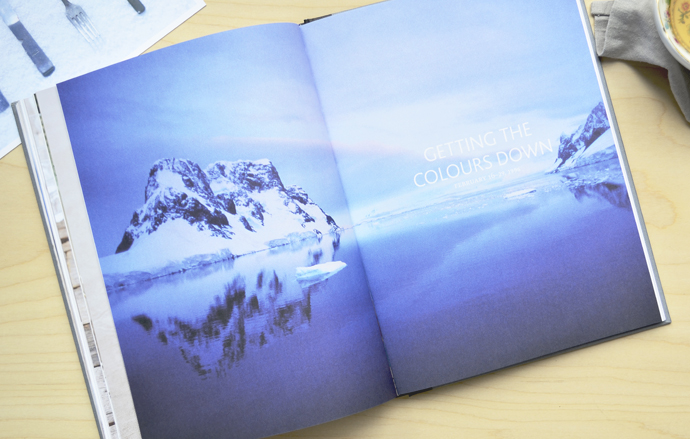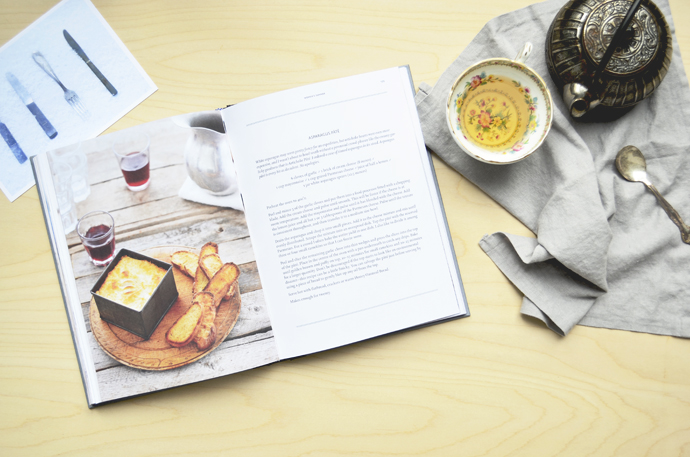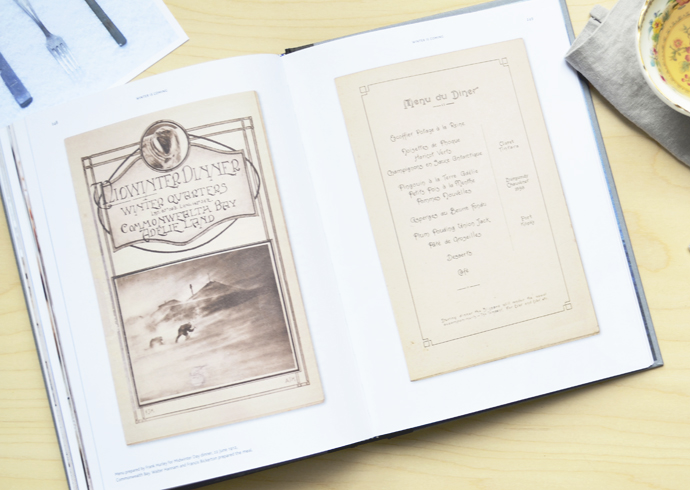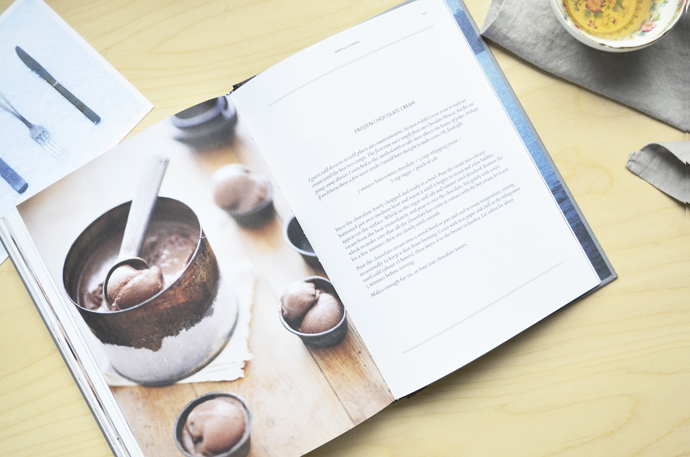 Displaying Blogs 1 to 10 of 297
Oct
17

Sharing a glimpse into the The Antarctic Book of Cooking and Cleaning—a unique tale of exploration, environmental stewardship and food as the glue that binds us all together.

Read More

Oct
15

A chat with the leaders in modern-day beard care products for the urban beardsman, the Beardbrand company.

Read More

Oct
9

Introducing Volume 9!! It's on press, and will be shipping soon. Read about our motivation to explore the theme, an excerpt from my editor's letter, and a great review from one of our readers. Subscribe now to get on the early shipping list!

Read More

Oct
1

A hand-crafted line of artisan scents, oils, and lifestyle products from Canadian-based atelier Amy and Richard McDowell of Tales of the Wild Botanicals.

Read More

Sep
26

The honorable mentions of our #PGMinseason hashtag project!

Read More

Sep
24

The third and final winner of #PGMinseason, Jenna Rose, from Jenna Rose Textiles, with an utterly seasonal recipe for Hot Cumin-Pickled Summer Squash.

Read More

Sep
23

One of the three #PGMinseason winners, Susanne, of Mila's Deli, featuring her rustic fruit galette!

Read More

Sep
22

One of the #PGMinseason winners, Sini of My Blue and White Kitchen. A recipe for Crostini with Wild Mushrooms & Ricotta.

Read More

Sep
20

We'll be at Word on the Street in Toronto, Sept. 21, along with our friends at Covet Garden! Come say hi! Booth MM20

Read More

Sep
17

Taryn Slawson and Branden Peak are back on the PGM blog for a second round of their series Postcards From the Road--featuring the nomadic couple's roving adventures postcard-style.

Read More
bringing you the latest, the unique and,
most importantly, the green.